"It has been nearly a year since my father passed away, I would just like to thank you and your team for the professional care that you provided for him."
"Thank you again for conducting Margarets funeral in such a sensitive and dignified way at this very difficult time. Thank you also to your team on the day who helped my brother who was struggling with mobility issues"
"Thank you from us all, for the support at this very sad time, for excellent funeral arrangements and all the empathy you showed."
"Just a note to say a very big thank you to you all for looking after our dearly missed Peter. We appreciate all of your help and support throughout this difficult time."
"Just to say thank you for arranging the perfect funeral, all went nice and smoothly, even my garden flowers kept fresh having picked them at 5am."
What To Do When A Death Occurs
If the person has died at home and the death was expected then you will need to call their normal doctor, when phoning a surgery out of hours a night service number is given for you to use. They will confirm that death has occurred. You should then contact us on our 24 hour telephone number and we will arrange to come to your home and take your loved one into care at our private Chapel of Rest.

If the person has died at a hospital, you will be advised by the Bereavement Services Department at the hospital. You should contact us as soon as possible. The sooner we know, the easier it will be for you to receive important support.
Unexpected Or Sudden Death
If the death was unexpected and the person has not been seen by a doctor within the previous fourteen days, the death will be referred to the Coroner. The Coroner will then investigate the cause of death.

If the death is referred to the Coroner you can still contact us for support as you are still able to make provisional funeral arrangements before the Coroner has come to a decision.
Registration Of A Death
The death must be registered within 5 working days from receipt of a doctors cause of death certificate unless it has been referred to the Coroner. You will need to make an appointment with the Registrar for the area in which the death occurred. You may contact us for advice if you are unsure and we can give you the telephone numbers of the Registrar's offices in our area.
You will need to take the following documents to the Registrar with you:
The medical certificate of the cause of death (which you will get from your GP for a death at home or the hospital Bereavement Office if the death occurred in a hospital.
The deceased person's National Health Medical Card.
The deceased person's birth certificate and marriage certificate.
The details that the Registrar will need include:
Full name and address of the deceased.
Home address.
Date and place of death.
Date and place of birth.
Last occupation.
Date of birth of surviving partner.
Maiden name if deceased was a married woman.
Whether deceased was in receipt of a pension or benefits from public funds.
The Registrar will give you:
A green certificate - this must be given to the Funeral Director so that the funeral can take place.
A white certificate - this is for DWP purposes (pension and/or benefits).
A copy or copies of the entry in the Register of Births, Deaths & Marriages. (This document can be used for the following organisations when dealing with the deceased affairs).
Some of the organisations that need to be informed of the death:
Banks and Building Societies.
Credit Card companies.
Investments and Insurance companies.
Utilities companies.
Car insurance.
Contact Us
For information and advice on what to do when a death occurs, making funeral arrangements or just for a quotation please do not hesitate to contact us.
For close attention please call: 01603 261166
Robert Minns
Funeral Directors

The Bungalow | Fir Covert Road North | Taverham | Norwich | Norfolk | NR10 4DT

01603 261166 | 07442 497466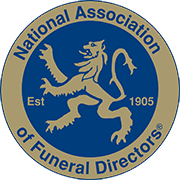 Funeral Directors | Funeral Services | Cremations | Burials | Funeral Plans
Norwich | Drayton | Taverham | Wymondham | Dereham | Norfolk