"It has been nearly a year since my father passed away, I would just like to thank you and your team for the professional care that you provided for him."
"Thank you again for conducting Margarets funeral in such a sensitive and dignified way at this very difficult time. Thank you also to your team on the day who helped my brother who was struggling with mobility issues"
"Thank you from us all, for the support at this very sad time, for excellent funeral arrangements and all the empathy you showed."
"Just a note to say a very big thank you to you all for looking after our dearly missed Peter. We appreciate all of your help and support throughout this difficult time."
"Just to say thank you for arranging the perfect funeral, all went nice and smoothly, even my garden flowers kept fresh having picked them at 5am."

Funeral Plans
We acknowledge the need for a funeral prepayment system that allows forward thinking to plan for the future and in doing so set a framework for relatives to engage without pressure, being both emotional and financial in the bereavement experience.

Robert Minns Funeral Directors will only deal with funeral planning prepayment trusts that publish annual actuarial reports for our security on behalf of families who choose to use us as their funeral service providers.

Not all funeral plan companies have Robert Minns Funeral Directors as a provider for their packages sold to you through national media coverage. Many represent very poor value; we have experienced funeral plan sellers approaching us to provide low cost funerals when on engagement with next of kin at the point of need are told mum or dad paid three or four times the plan is paying out.

Robert Minns funeral Directors will always give you fair and transparent guidance, advice and public service.

If you wish to prepay a funeral in our area, the cost of the funeral is as if it is taking place today. Place that cost with an approved provider and relax knowing it is being done properly with all external agencies accepting their responsibilities to you the customer.

What is a Funeral Plan?
A Funeral Plan is an easy way to pre-arrange the funeral you want and pay for the funeral director's services at today's prices.

A plan can help save your family worry and expense, helping make things easier for your loved ones when the time comes. As our customers often tell us, that can take a big weight off your mind. With a plan in place you will have the reassurance of knowing your family will receive a caring service and support when it matters most.

Robert Minns Funeral Directors recommends Golden Charter Funeral Plans - one of the largest plan providers in the UK, rated 5-stars on Trustpilot.
How do Funeral Plans work?
Golden Charter Funeral Plans let you lock in the costs of the funeral director's services at today's prices, saving your loved ones from having to cover those costs themselves at the time of need.

We understand people often don't like to talk about what they want for their funeral, but a Golden Charter Funeral Plan can help make things much easier for everyone. When the time comes, just one phone call to your funeral director is all that's needed to activate your plan. Your funeral director will then take care of everything, all carried out according to your wishes as expressed in your Funeral Plan, helping to relieve your family of the stress and financial worry they may otherwise have had to face.
What are the benefits of a Funeral Plan?
Enjoy peace of mind knowing you're helping to save your family from the worry of paying for the funeral costs and making the funeral arrangements.
Arrange the send-off you really want with a trusted, local, independent funeral director.
Plans are tailored to suit your needs and your budget
By paying for your funeral director's services at today's prices, you're guaranteeing against paying for any potential future increases in the cost of these services.
Is my money safe with a Funeral Plan?
With a Golden Charter Funeral Plan, your payments are safe and secure in the Golden Charter Trust.

Your money will be paid into the Golden Charter Trust, which is run by an independent Board of Trustees, completely separate from Golden Charter.

The Trustees are appointed for their skill, experience and ability to reliably safeguard the payments made by our customers. They make sure all future funerals can be paid for, which means we can guarantee the funeral director's services included in your Plan will be delivered at the time they're required.
Contact Us
For information and advice on what to do when a death occurs, making funeral arrangements or just for a quotation please do not hesitate to contact us.
For close attention please call: 01603 261166
Robert Minns
Funeral Directors

The Bungalow | Fir Covert Road North | Taverham | Norwich | Norfolk | NR10 4DT

01603 261166 | 07442 497466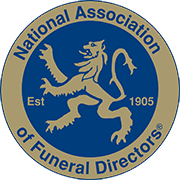 Funeral Directors | Funeral Services | Cremations | Burials | Funeral Plans
Norwich | Drayton | Taverham | Wymondham | Dereham | Norfolk