"It has been nearly a year since my father passed away, I would just like to thank you and your team for the professional care that you provided for him."
"Thank you again for conducting Margarets funeral in such a sensitive and dignified way at this very difficult time. Thank you also to your team on the day who helped my brother who was struggling with mobility issues"
"Thank you from us all, for the support at this very sad time, for excellent funeral arrangements and all the empathy you showed."
"Just a note to say a very big thank you to you all for looking after our dearly missed Peter. We appreciate all of your help and support throughout this difficult time."
"Just to say thank you for arranging the perfect funeral, all went nice and smoothly, even my garden flowers kept fresh having picked them at 5am."
Questions and Answers About Funerals
There is no such thing as a 'normal' funeral. Each and every funeral is individual to the family concerned. There are many questions that we at Robert Minns Independent Funeral Directors are asked by families when they are making the funeral arrangements for their loved ones. Here are some examples.
What are doctors cremation forms (pre-pandemic)?
When a person is to be cremated two doctors MUST attend and certify death. The first doctor must be the doctor who attended the deceased during their last illness. The duty of the second doctor is essentially one of confirmation. This doctor must not be related to the first doctor either through family or medical practice. For this service each doctor makes a separate charge which we pay on behalf of the family and recover through the final funeral account.
How many people will a limousine seat?
Each limousine will carry up to six passengers.
Can family members carry the coffin?
Yes, although we would ask you to tell us in advance to enable us to ensure that it is safe to do so.
Can we visit the Chapel of Rest to pay our last respects to the deceased?
Yes, our private Chapel of Rest is designed to allow you to pay your last respects in peaceful surroundings. If you wish to visit the Chapel of Rest please ring and let us know so that we may make the necessary arrangements.
Can we choose what music is played at the funeral service?
Yes, if you have a special request or would like a particular piece of music played please let the Funeral Director know as soon as possible. Local churches have CD players and the traditional organ music available. Local crematoria have a music library which requires only the artist and track title to order music for the service.
Can we request donations to a charity?
Yes. If charity donations are requested in lieu of flowers we will accept donations on your behalf, forward them to the charity and provide you with a list of contributors.
Is each person cremated separately?
Yes. There are strict laws relating to cremation. The identity of the coffin nameplate is checked by the Crematorium Attendant before it is placed in the cremator. The cremation chamber will only hold one coffin or casket at a time. Once the cremation has taken place the cremated remains are placed into an urn. This urn is clearly marked as to whose remains they are.
What can I do with cremated remains?
You have several options for disposing of cremated remains. You could have them scattered in the Garden of Remembrance or interred with a memorial at the crematorium or you may scatter them yourself at a 'special' place. The remains may also be buried in a plot in a churchyard or in an existing family grave. Alternatively you may wish to keep the remains at home in a special urn or casket. If you wish to discuss your options further please do not hesitate to contact us.
How will I know who attended the funeral?
We can arrange for a list of mourners to be drawn up and sent to you after the funeral.
When is a funeral account payable?
We submit an invoice 7 days after the service, we pay out money in advance to secure bookings for the funeral. We are a small independent funeral service that relies on fairly prompt payment to continue our work with the bereaved in the area. Asuring you of our continued attention and respect.
Contact Us
For information and advice on what to do when a death occurs, making funeral arrangements or just for a quotation please do not hesitate to contact us.
For close attention please call: 01603 261166
Robert Minns
Funeral Directors

The Bungalow | Fir Covert Road North | Taverham | Norwich | Norfolk | NR10 4DT

01603 261166 | 07442 497466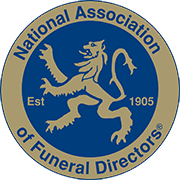 Funeral Directors | Funeral Services | Cremations | Burials | Funeral Plans
Norwich | Drayton | Taverham | Wymondham | Dereham | Norfolk